Holster Review: Don Hume 760 -Micro Desert Eagle.

Firstly, this isn't my very first ankle holster, but it is the second one that I've owned or used. The previous holster was a cheap Ebay jobbie with velcro straps. Not very comfortable, nor easy to access your gun in a hurry with! Know that I've been a Micro Desert Eagle owner for over a year now, and just like it even more each day. Holsters are a problem for many owners, but my needs have been met by Gunner's Alley.. that stocks the economical, but excellent Don Hume JIT belt slide holsters and matching mag pouches. As others have found out. You get a lot of performance for little investment with the JIT series of holsters.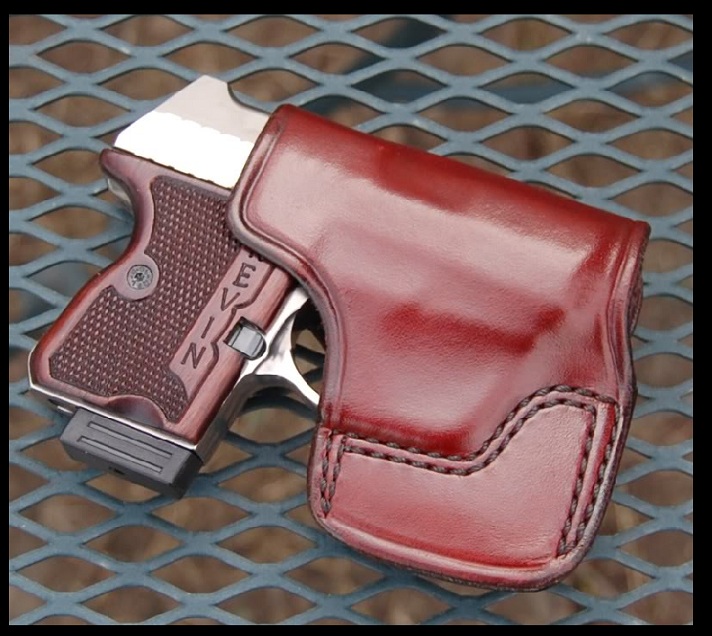 The little MDE serves as backup to my bigger CZs, and as main gun on those days when those other guns are too heavy to carry. ----------------------------------------------------------------- Secondly, as requested from Don Hume. The holster arrived within a few days in mid-December, and looked like this in the package.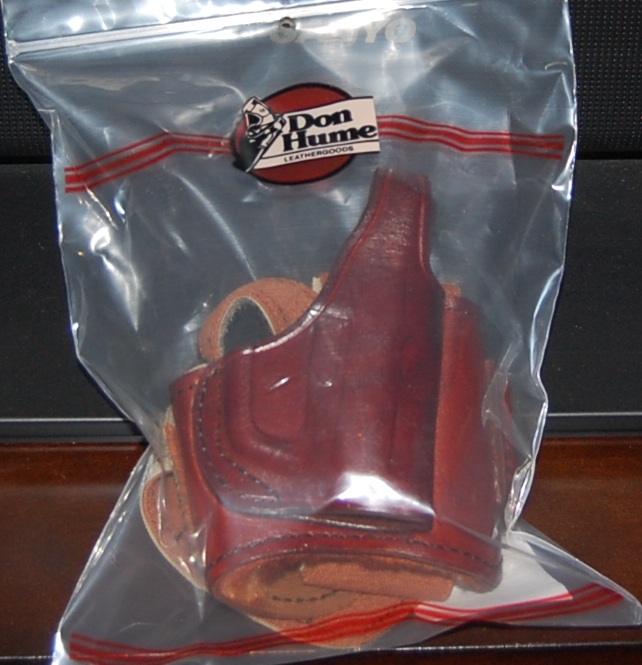 I could have taken further pictures.. but really wanted my readers to see what it looked like after almost 2 weeks of use. ------------------------------------------------------------------------------- My plan was to wear it every waking hour (and more) for that period of time, (if I possibly could adapt to it) then report on my findings. So, the journey began. Morning of day one: The Micro Desert Eagle was loaded up with 7 fresh Hornady FTX Critical Defense Flex-Tip bullets, and the little gun was slid into the holster. The fit was tighter than expected, but I knew the holster would wear in nicely, just like my JIT and prior Don Hume Products. Weighing in at 16 or so ounces unloaded. the gun weighs a little more when fully loaded with a magazine of 6 rounds, plus one in the chamber. The added weight of the Don Hume H760 Ankle holster didn't seem to bother me at all..as you can plainly see in the pics, the gun was/is strongly supported.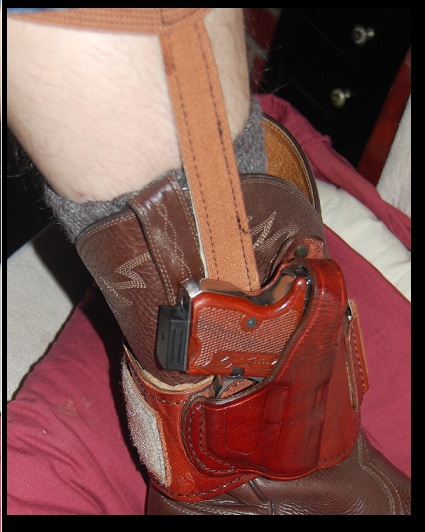 Use of a velco strap for your calf or leg, meant that at nearly 6 foot 5 inches, my legs are a bit longer than most.-- I had to lengthen the support strap, but not modify the holster or straps in any way. The sheep skin padding on the back was very comforting and I really had no issues in carry a pound or more of gun and ankle holster around that day. By the end of day one, I felt that I could actually like wearing an ankle holster, or at least this one.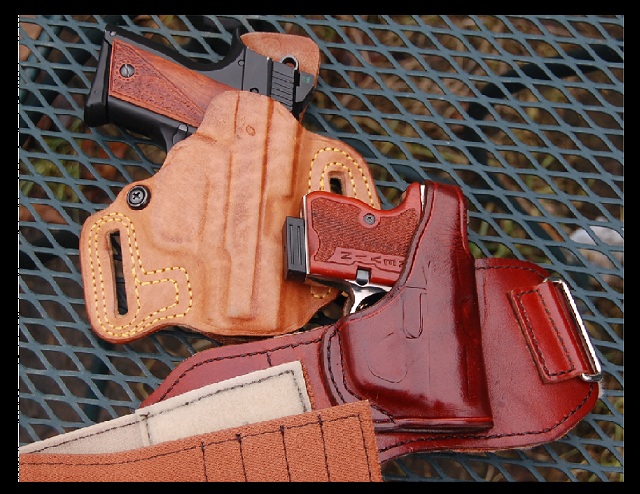 As I usually wear slippers around the house and cowboy boots in any weather but the hottest bass fishing days of Summer. The MDE and Hume concealed very well with slippers and jeans, or my boots.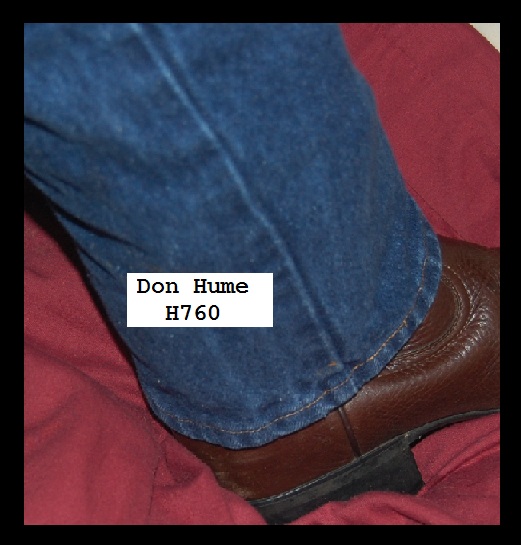 Then, every night I'd take it off, and put the MDE in my safe. The next morning, I'd strap up..re-holster.. and set forth for the day. Given the quick trips to the store and a nice dinner at a local pizza joint. The H760 went everywhere with me that first week, and no one pointed at my leg and said "Mommy, he has a gun!" or any comments like that. Even though I was a bit self conscious about ankle carry, nobody else seemed to care. My wife Nancy, knew that I was testing the Hume for a few weeks.. but never said a thing about the holster printing. --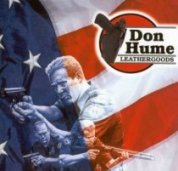 Around mid-term of the test period. I then noticed some discoloration on the back of the holster. This small spot was/is most likely a sweat mark, but I have no recollection of the ankle holster becoming hot or sweaty. Everything about the H70 and ankle carry seemed quite peachy by the end of week one.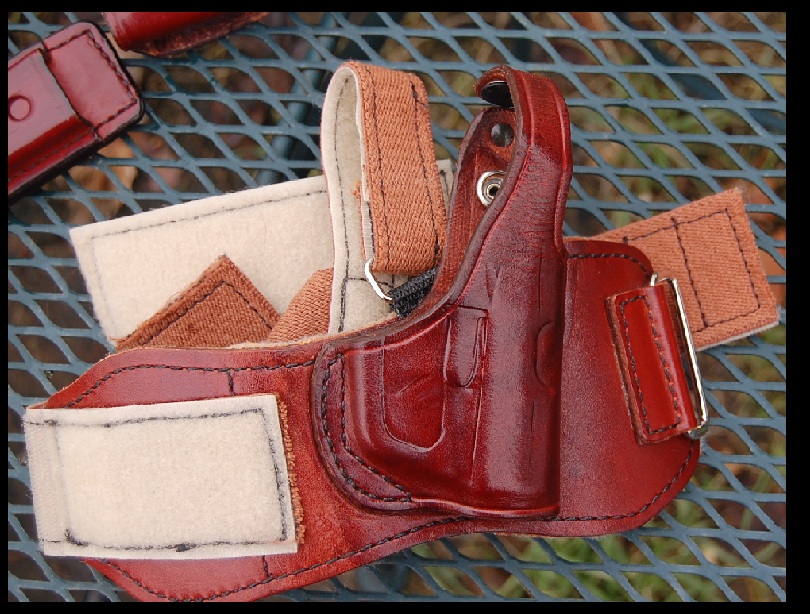 By the second day of week two, I'd even adopted a policy of taking my afternoon nap with the ankle holster and gun on. Wearing the ankle holster around my boot meant that I'd have to keep my boots on but that was no problem. A little strange at first, but it soon became second nature. I also noticed the holster was becoming easier to slide my gun into at around day 10, as I'd made several draws from it to get the ankle holster to break in.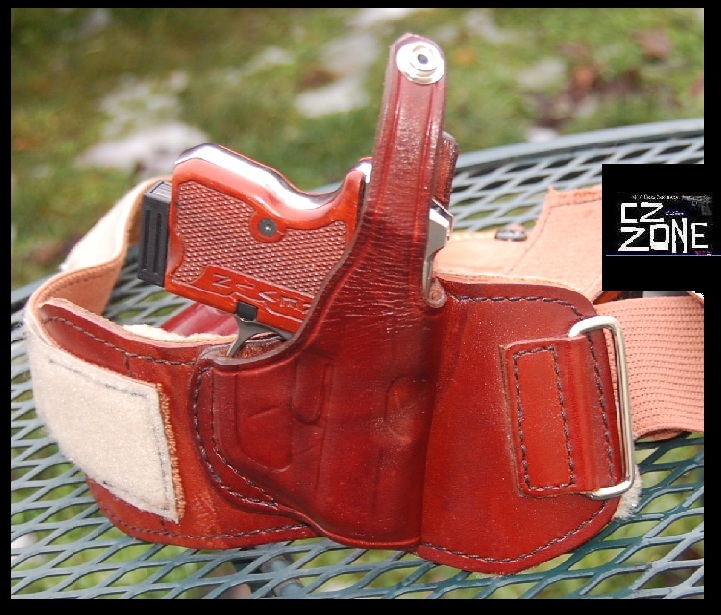 Another observation was... that there was some build up of lint and maybe sock dust on my gun. Could be attributed to my wool socks, but still something to mention.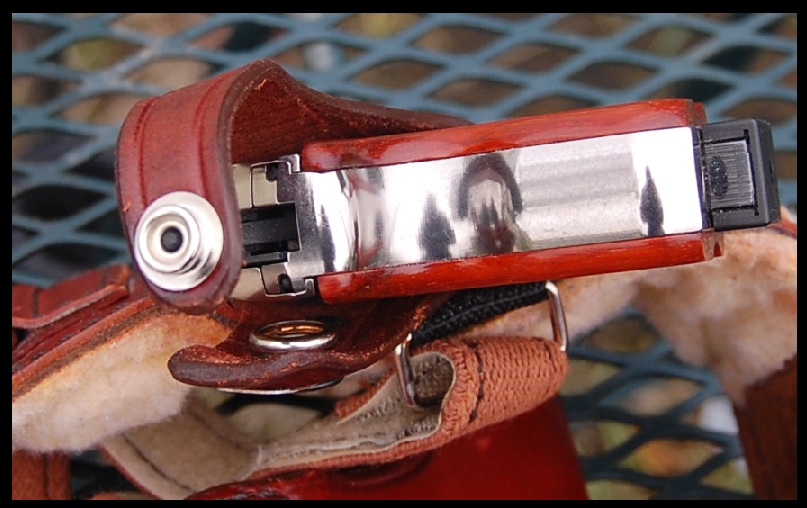 (Periodical checking of any defensive weapon should be done, and this didn't seem to be anything to worry about.) The H760 MDE ankle holster features nickle plated hardware and a metal reinforced thumb break. The holster was/is secure unsnapped but running or extra vigorous activity would probably demand the holster be snapped.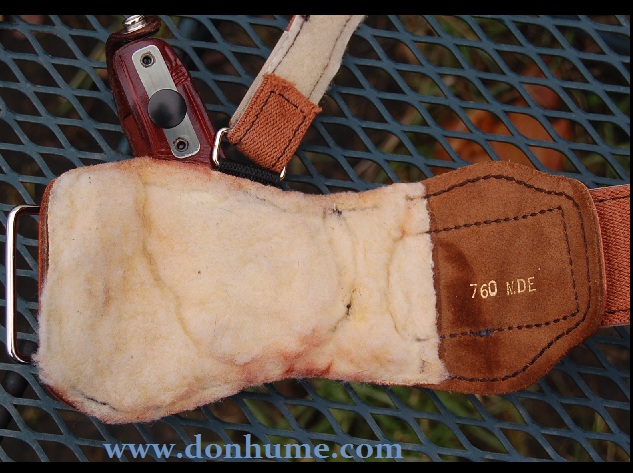 I can remember tales of guns falling out of worn-out ankle holsters when I was a young Rookie. Yes, we carried revolvers back then. ------------------------------------------------------------------------------------- Near the end of week two, I was out shopping for the holidays, and no one raised an alarm about my well concealed gun securely strapped to my ankle.
I was feeling much more confident about ankle carry, and think that the performance of Don Hume's H760 greatly added to quelling any qualms. A lesser quality ankle holster.. like the one I owned briefly, would have been a different story. Since I couldn't stand it even for one day. Two weeks would've been out of the question. So, as I conclude the 2 week testing. I'd have to say that I was surprised that I took to ankle carry so quickly, but not surprised that the superb Don Hume H760 would pass with flying colors. Like with any other gun/holster purchase. mating a quality gun with a quality holster is paramount. The adoption of the H760 gives me small gun in a quality holster. Not very fast to put into action but always on hand, at least in my case. ---------------------- In closing.. Holsters for the Micro are few and far between, I think for ankle carry or other modes, you should check into Don Hume. This Hume product fits in well with my JIT and other defensive carry gear.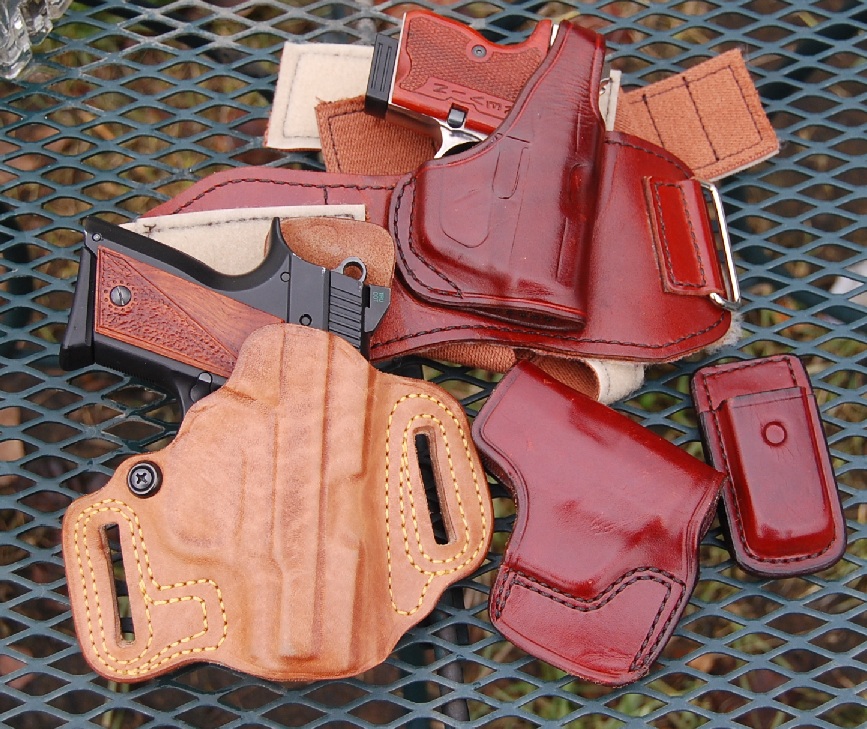 You just might find a home for a Hume 760 as well. ------------------------------------------------------------------- My thanks to Shniece, and everyone at Don Hume for making this review possible. I like the Hume 760 so very much, that I might be asking to review the new Ankle Safe holster when available for the Ruger LCR.

LINKS:

DON HUME LEATHER
GUNNER'S ALLEY
HORNADY FTX REVIEW
MARSCHAL CUSTOM GRIPS
THE CZ-ZONE


Email: clarkston_cz@yahoo.com